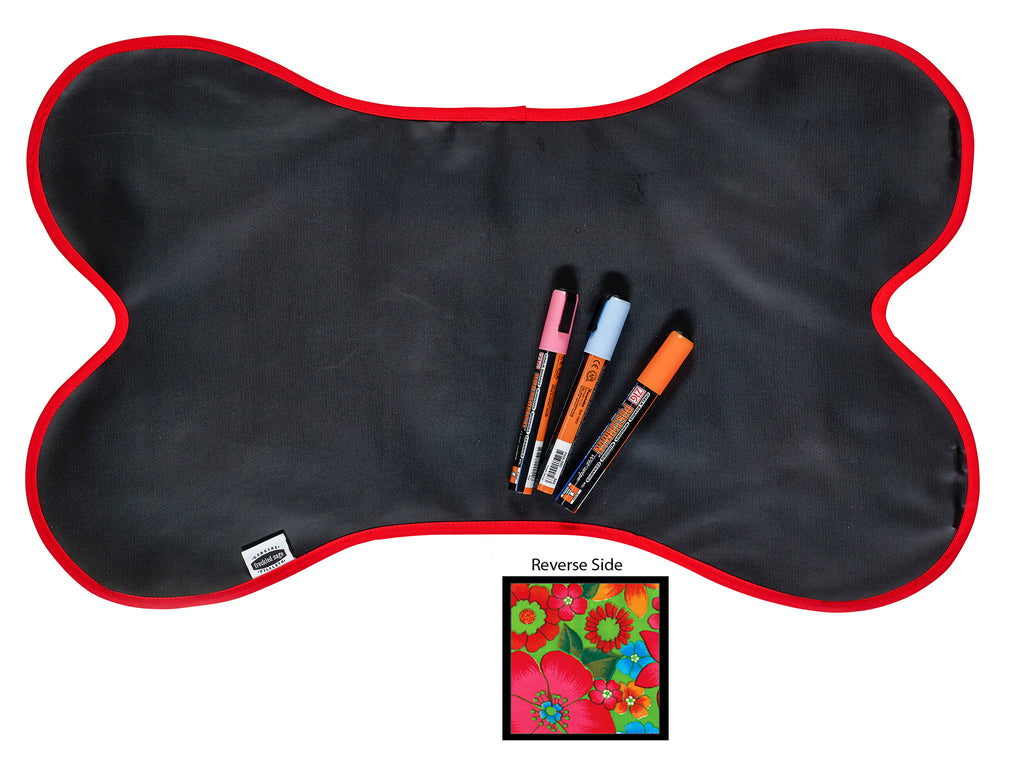 Freckled Sage
Freckled Sage Reversible Oilcloth Dog Mat in Chalk Fabric
---
Our chalk fabric dog mat is perfect for leaving your dog sitter instructions for meal time, medication, or the special needs of your pet. Or just when you need a reminder! Great for  customizing too! Includes one chalk marker.
Chalk fabric is just as durable as regular oilcloth, waterproof and wipeable or washable too! Will assist in keeping your floor or carpeting dry. These pet mats have Betty's Bunch in Green on the reverse side.
Easy to use and reversible too! Simply wipe clean or hand wash. Durable enough to be used again and again.
Reversible, large enough to fit both food and water bowl, appropriate for embroidering your dog's name
Comes with on liquid chalk marker.
Handmade in USA by the oilcloth experts!
Liquid error (templates/product line 113): Could not find asset snippets/product-reviews.liquid
---
Share this Product
---
More from this collection